RV Rentals

Renting an RV in Alaska
by Elizabeth Morgan

Alaska may be the last frontier, but the cost of owning your own RV may seem like its own insurmountable boundary, never mind the drive to Alaska. In renting an RV in Alaska, you can travel when and where you want, and at a fraction of the cost of buying an RV. Alaskan RV rentals offer the best way to experience the Alaskan experience.

The most popular RV rental is the class-C motor home. It's easy to drive -- making it perfect for the first time RV renter -- and has comforts of home like beds, a toilet, shower, heat and air-conditioning, refrigerator, and a microwave. These may be especially nice in the Alaskan wilderness. If you want a slightly more rustic experience, consider renting a folding camping trailer, travel trailer, or truck trailer.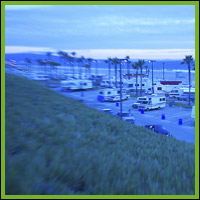 Some rental agencies provide complementary cooking and bedding sets, a TV and DVD player for when you are tired of looking at the Alaskan wilderness and BBQ sets with lawn chairs for Alaskan cookouts. If you don't want these extras, shop around for more basic, and possibly cheaper, RV rentals.

Pricing varies throughout Alaskan RV rental agencies. The off-season, when rates are the cheapest, starts at the beginning of September and runs through the end of May. Some agencies charge a base fee of around $150 a day with unlimited miles within Alaska. Other agencies have a cheaper base fee starting around $70 a day, but charge an additional fee per mile, usually between 15 and 20 cents.

Most Alaskan RV rental agencies provide one-way rentals, but you will have the best luck finding an RV in Anchorage, where the majority of RV rental agencies are based. Start your search on the Internet to find the Alaskan RV rental agency that will serve your needs the best. Don't be afraid to ask questions, especially about insurance and extra costs like cleaning fees. Have fun exploring the last frontier!

About the Author

RV Rentals Info provides detailed information about RV rentals in the United States, focusing on California, Alaska, Utah, Texas, Florida, Arizona, Minnesota, and Las Vegas, Nevada, as well as discount RV rentals, and more. RV Rentals Info is the sister site of RV Insurance Web.